Once upon a time, British wine was an oxymoron. Today, the UK produces award-winning wines that have made the world sit up and take notice. Whether you're after a day trip with a difference or a weekend away, here are some of the country's best vineyards to visit.
Chiltern Valley Winery & Brewery, Henley-On-Thames
Chiltern Valley Winery & Brewery is one of the most charming vineyards in the UK. Just over an hour from London, the vineyard sits on the Chiltern Hills, surrounded by a vast woodland and Hambleden Valley (near Henley-On-Thames), where the local climate is ideal for grapes. Chiltern Valley offers a two-hour behind-the-scenes tour on which you can try wines, ales and liqueurs. For an overnight stay, stay at the Pool House at the on-site B&B. Its Old Luxters farmhouse can be hired as a wedding venue.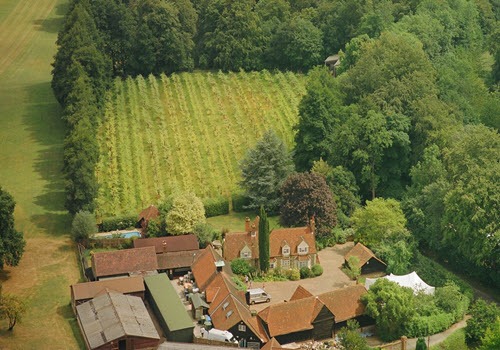 Oxney Organic Estate, Sussex
Oxney Estate is home to one of the most famous vineyards in the country. Close to Rye in East Sussex, it takes a natural approach to winemaking and harvests its grapes in small batches. The Pinot Noir Rosé is one of our favourites from the 20-acre estate, which also produces fantastic varieties of pinot noir, pinot meunier, chardonnay and seyval blanc. For a romantic getaway, book a wine tasting tour with a picnic lunch.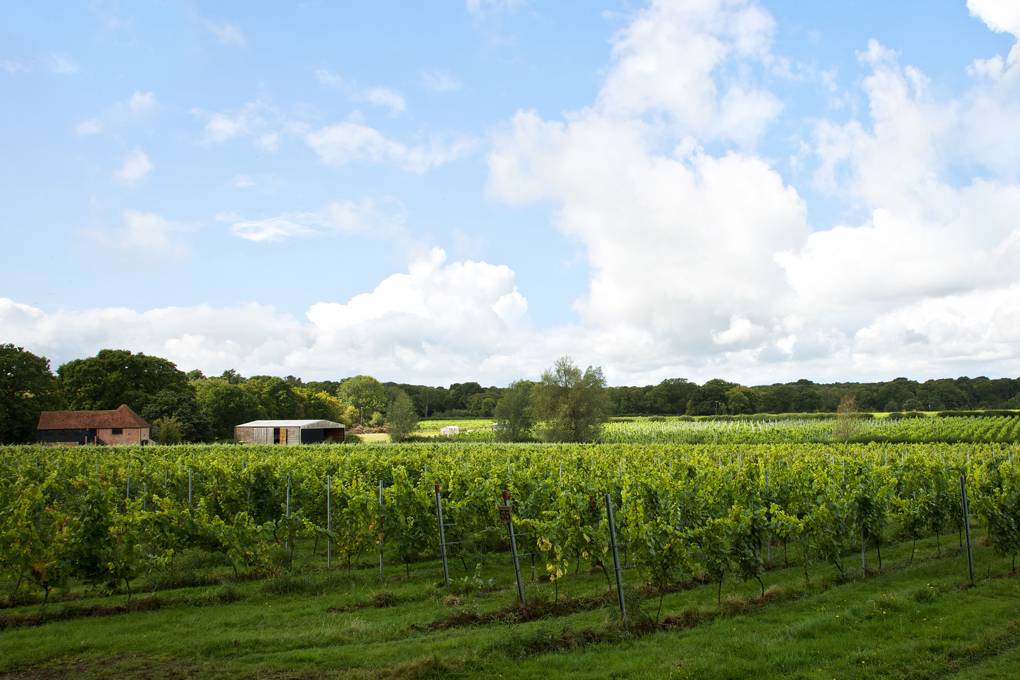 Llanerch Vineyard, Glamorgan, Wales
Close to Cardiff, Llanerch is home to a stunning vineyard in the depths of the Welsh countryside. Renowned for its Cariad wine (unique to the area), Llanerch produces different varieties year-round, though autumn is the best time to visit. On site, there's a stylish farmhouse, where guests can stay overnight in Calon Lodge, which has beautiful vineyard views, as well as a bar and two dining areas for breakfast and afternoon tea. Visitors can book a group tour for up to 20 people, or a private tour led by one of vineyard experts. We recommend the tasty, crisp Cariad Dry White.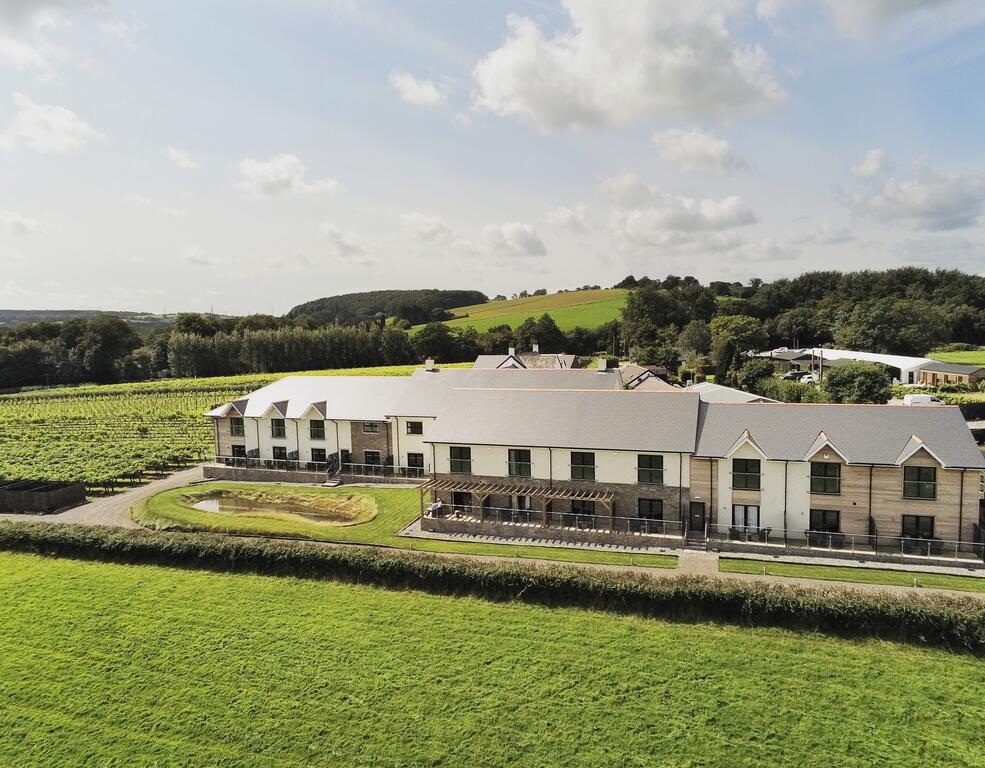 Castlewood Vineyard, Devon
On the Devon-Dorset border in the village of Musbury, Castlewood is a small vineyard that's home to some of the best sparkling wines in the south west. It grows three varieties of grape – pinot noir, chardonnay and pinot meunier – with only the ripest crop turned into sparkling wines at harvest time. All the wine is made without filtration or chemicals. For a lovely day trip, book a guided tour to try the famous Vintage Brut, and take home a bespoke collection of bottles cased in a wooden box made from fallen trees on the estate.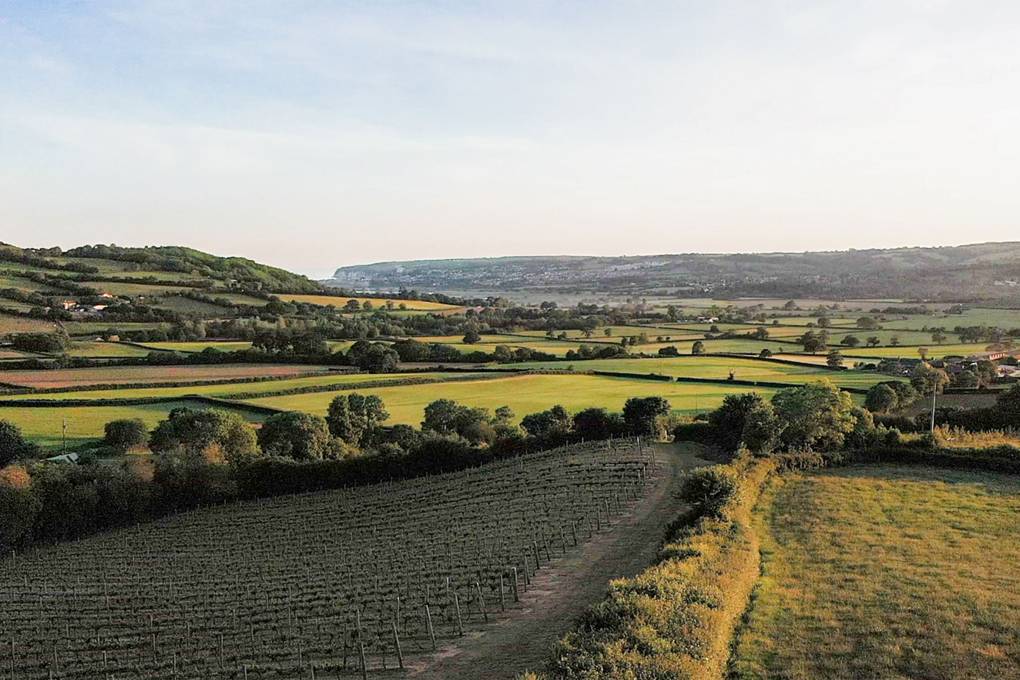 Denbies Wine Estate, Dorking
Denbies Wine Estate has been making English wine since 1984. The family-run estate is one of the largest wine producers in the UK, boasting an extensive variety of grapes that make some wonderful reichensteiner, pinot noir and chardonnay wines. Denbies offers tasting tours throughout the year and has two restaurants where you can book a 'wine evening' lead by a sommelier. The estate is a great wedding location during the summer, with its award-winning Cubitt Blanc de Blancs 2013 an ideal drink for any reception.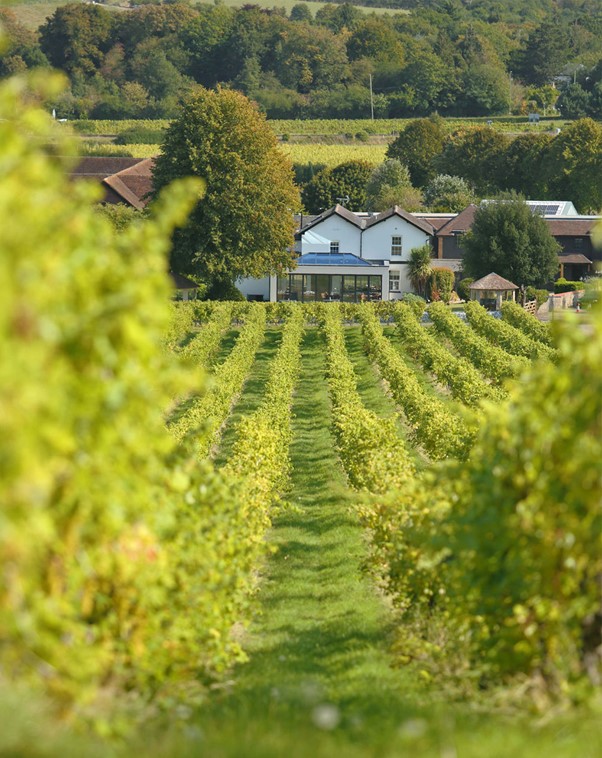 Camel Valley, Cornwall
Some of the best English wines comes from Devon and Cornwall. Camel Valley is a multi-award-winning vineyard in the small town of Bodmin. This family-run business supplies wines to a range of high-street supermarkets, as well as Rick Stein's restaurants so, if you're in the area, make a beeline for the vineyard. Book a guided group tour, stay in a cottage on the estate, or simply head to terrace and enjoy some sparkling wine – one of the best being Annie's Anniversary Brut.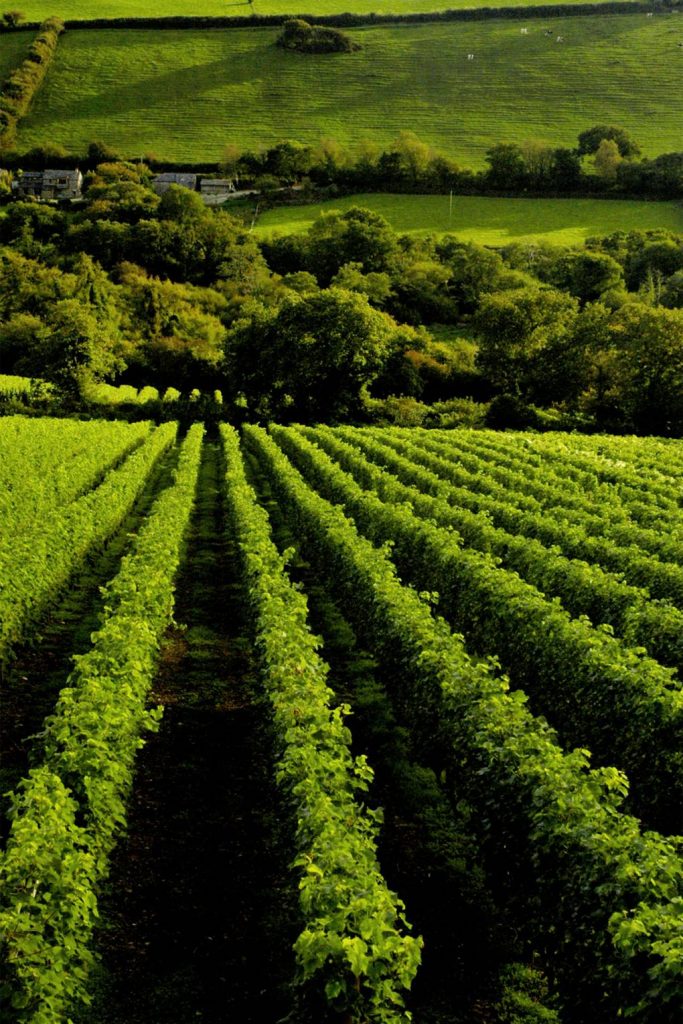 Greyfriars Vineyard, Guildford
Greyfriars Vineyard makes a great day out and is open all year for tasting tours and experiences. On a south-facing chalk slope just outside Guildford in Surrey, the original vineyards were planted in 1989 and now produce some delicious English sparklers. Greyfriars also has an impressive wine cellar where you can try some of itsseasonal produce for free during growing season. We can't get enough of the 2015 Sparkling Rosé Reserve – the ultimate Friday afternoon rosé.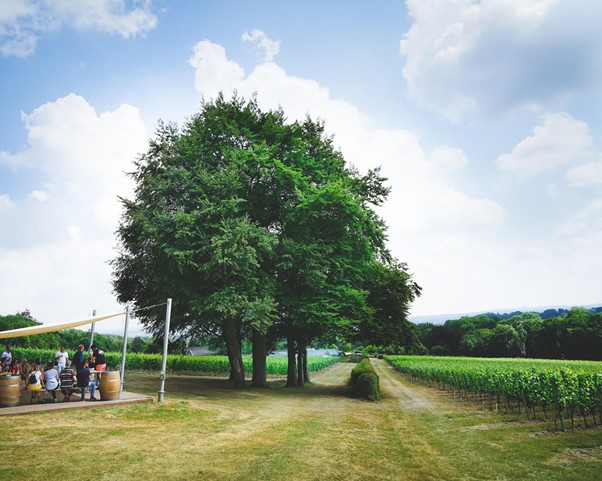 Rathfinny Wine Estate
Since 2010, Rathfinny Wine Estate has been producing excellent wine from its vineyard near Alfriston in the South Downs of Sussex. Thanks to a south-facing slope, proximity to the sea and fertile chalk soils, Rathfinny is able to make some of the finest English sparkling wine. October and November are two of the best months to visit – you can sample their complete portfolio. Book a guided tasting tour, have dinner at the courtyard restaurant, and you can even stay on the estate.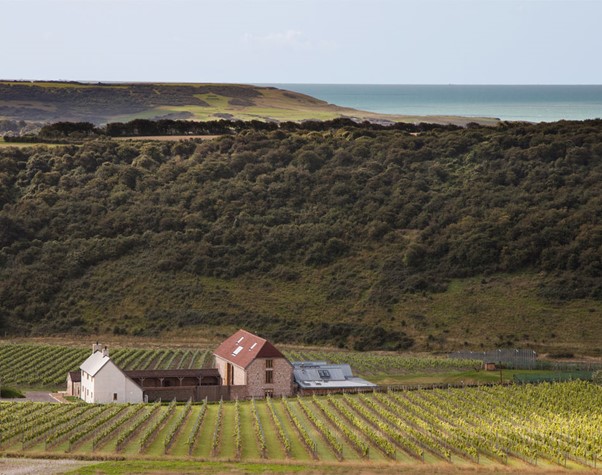 Polgoon Vineyard & Orchard, Penzance
Visit Penzance to sample some seriously good Cornish wine and cider at Polgoon Vineyard & Orchard. As one of the few English vineyards on the coast, Polgoon uses sustainable techniques to harvest crops that produce some seriously good wine. Its range spans still and sparkling – one of the best is a light red wine that blends pinot noir and rondo. Polgoon has a large outdoor seating area, where visitors can enjoy freshly harvested wines, as well as an award-winning restaurant – The Vine House – which serves delicious local seafood and produce grown on the orchard.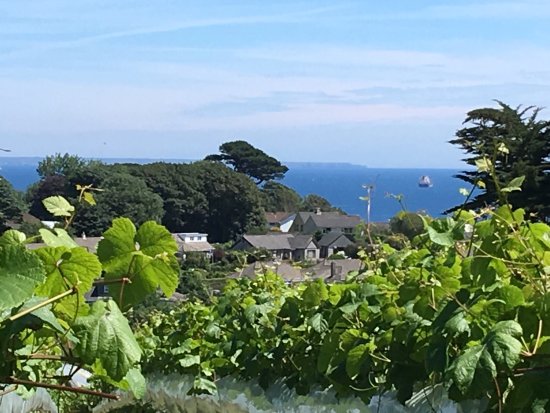 Nutbourne Vineyards, West Sussex
In the quaint West Sussex village of Pulborough, Nutbourne is home to a small family-run vineyard. The boutique winery has a selection of award-winning wines, including a riesling-style 2018 Sussex Reserve. Nutbourne's unique 'terroir' (a warm climate and fertile soil) makes summer a great time to visit if you want to see grapes on the vine. Book a guided tour and relax at the pop-up restaurant on site.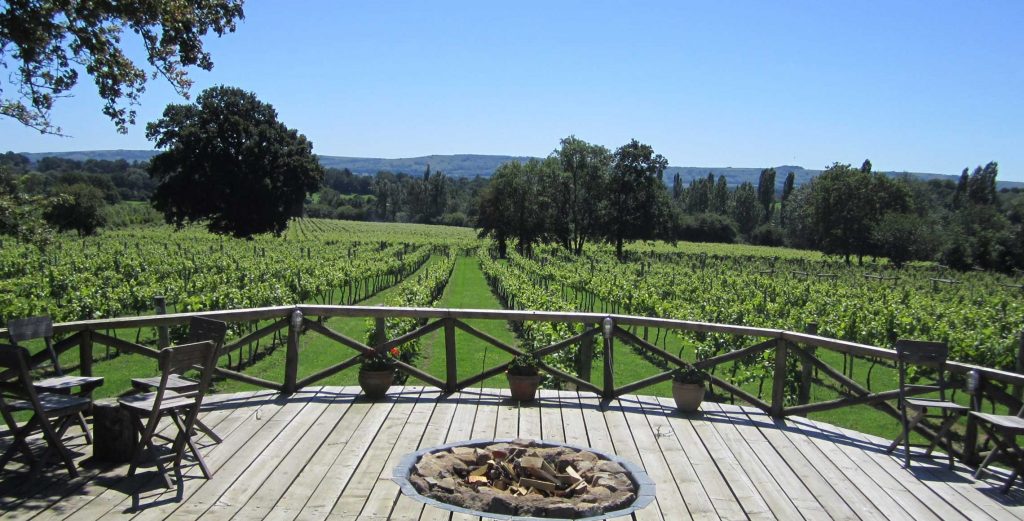 Hambledon Vineyard, South Downs
Home to one of the most renowned English sparkling wines in the country, Hambledon Vineyard sits on a gently sloping hill in the South Downs. One of the oldest of the UK's estates, Hambledon grows its grapes on a 200-acre vineyard using a gravity-fed machine that uses some pretty impressive technology. For a relaxed afternoon, head to the South Downs and book the 'Classic Cuvée Rosé' guided tour – you'll be shown around the vineyard, before enjoying afternoon tea and a glass of rosé.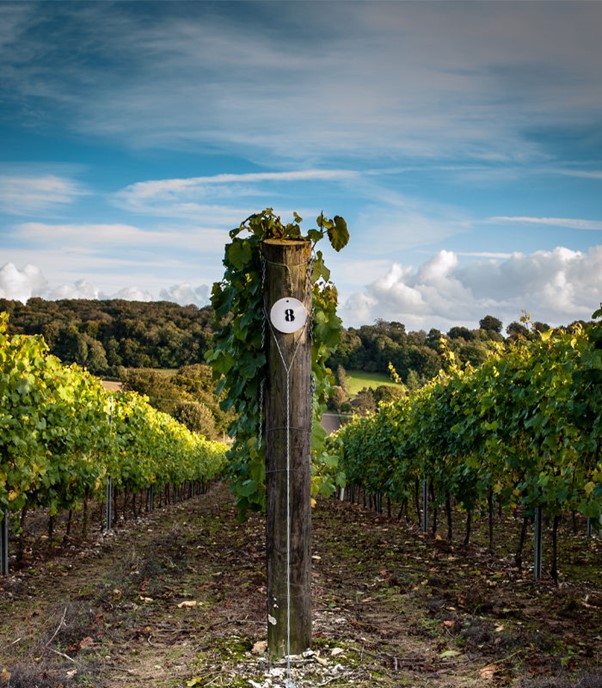 Fairmile Vineyard, Henley-On-Thames
During the summer months, Henley-on-Thames has a similar climate to northern France, meaning Fairmile can turn out some fantastic wines. Over the last few years, it has produced some exceptional grapes and the best have been turned into the signature Henley Sparkling Rosé. To visit Fairmile, you'll need to book a private tour, or visit an open day which usually takes place in October.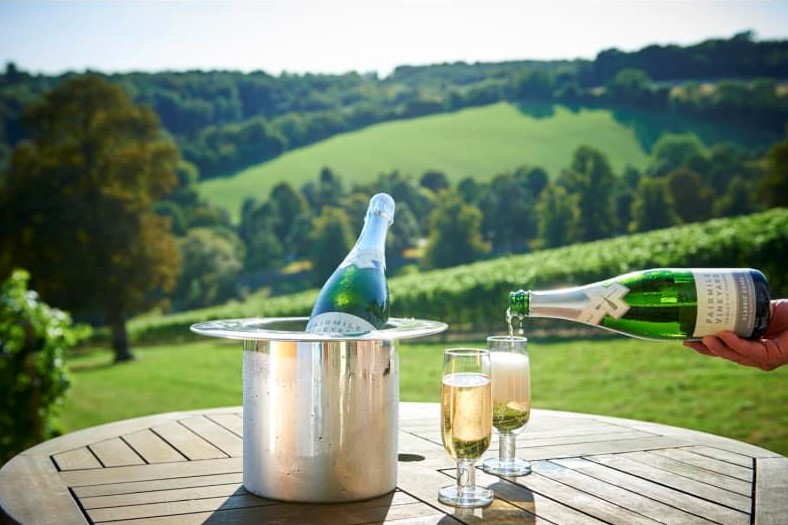 For more information on the above vineyards or to make a booking, please contact your lifestyle manager.