The wilderness reserve is a collection of exclusive use country houses, luxury farmhouses, and holiday cottages to rent all set on an 8000 acre private estate. below we have listed our top three properties on the estate, however there are many more available!
Wilderness's Reserve homes are all on an 8000 acre private estate and looked after by a team with the most exacting standards. Exceptionally well-designed interiors set their properties apart, with their individual style and decor. A range of indoor and outdoor activities are available, from complimentary Pashley cycles and row boats and private chefs, making Wilderness Reserve the ideal destination for couples, friends, or families looking for a countryside retreat.

As you wind up the serpentine drive, sheep and cows graze lazily alongside whilst the sound of oars slipping through the lake puncture the blessed silence of the countryside. Early-risers can be treated to the sound of woodpeckers and the chorus of songbirds, our Wilderness Reserve Ranger on hand for those keen to check on our 2000 nest boxes. Birdwatching holidays are cool now.
SIBTON PARK
Wilderness Reserve's manor is a country house worthy of it's celebrated history. Experience luxury across 14 bedrooms, 12 bathrooms, and 6 reception rooms including the gorgeous drawing room with it's listed hand painted wallpaper of exotic birds and flowers. The formal dining room seats up to 24 though. Escape beneath the stairs to party the night away in the cellar where you will also find the games room, gym, and cinema room.
14 Bedrooms
Sleeps 27
12 bathrooms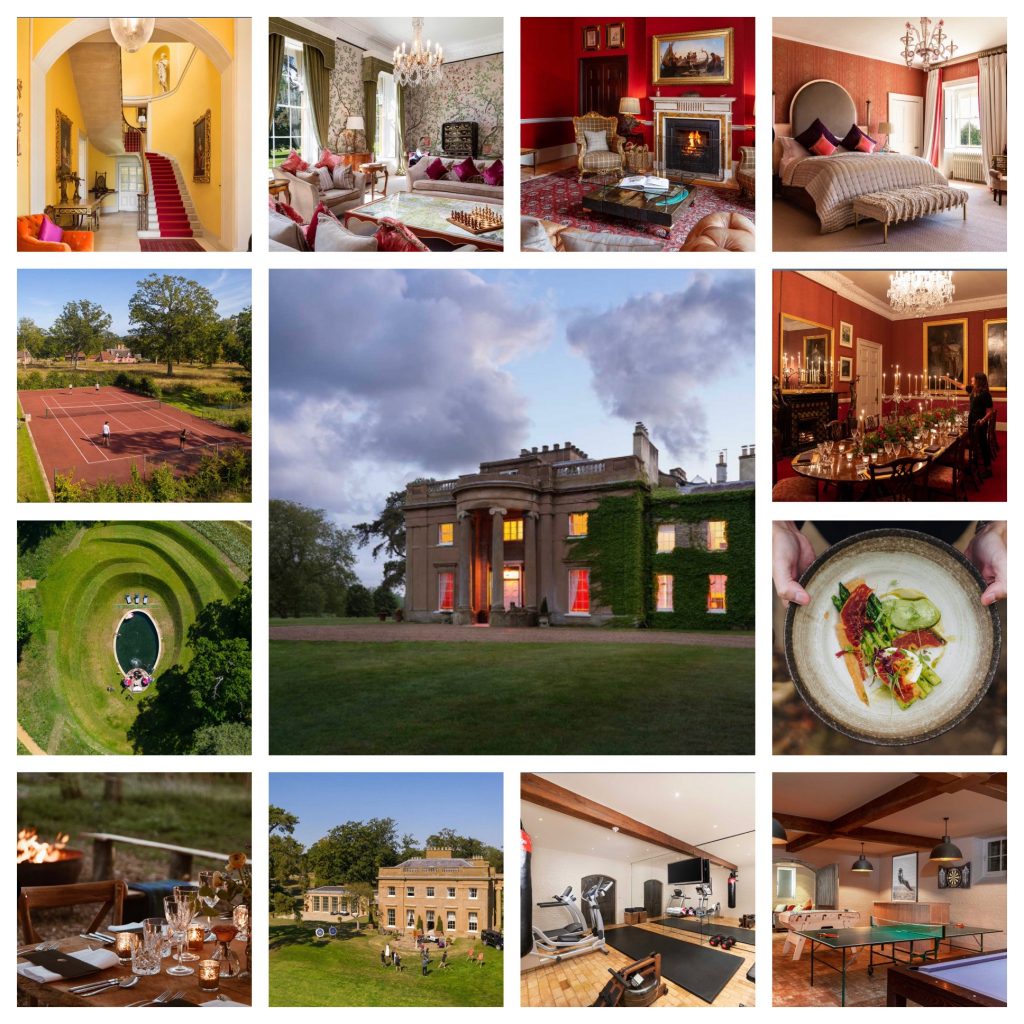 WALLED GARDEN
Dubbed 'Britain's Coolest Party Pad' by the Times and the 'Ultimate Party House' by The Telegraph, The Walled Garden is the trophy of their collection. With floor to ceiling glass windows opening out onto a private garden, the space comes alive in summer with wildflower and the living area completely bathed in warm natural light. Beyond the flower beds is your the exclusive sauna and hot tub where you can relax after a day of cycling around the estate.
8 Bedrooms
Sleeps 16
8 bathrooms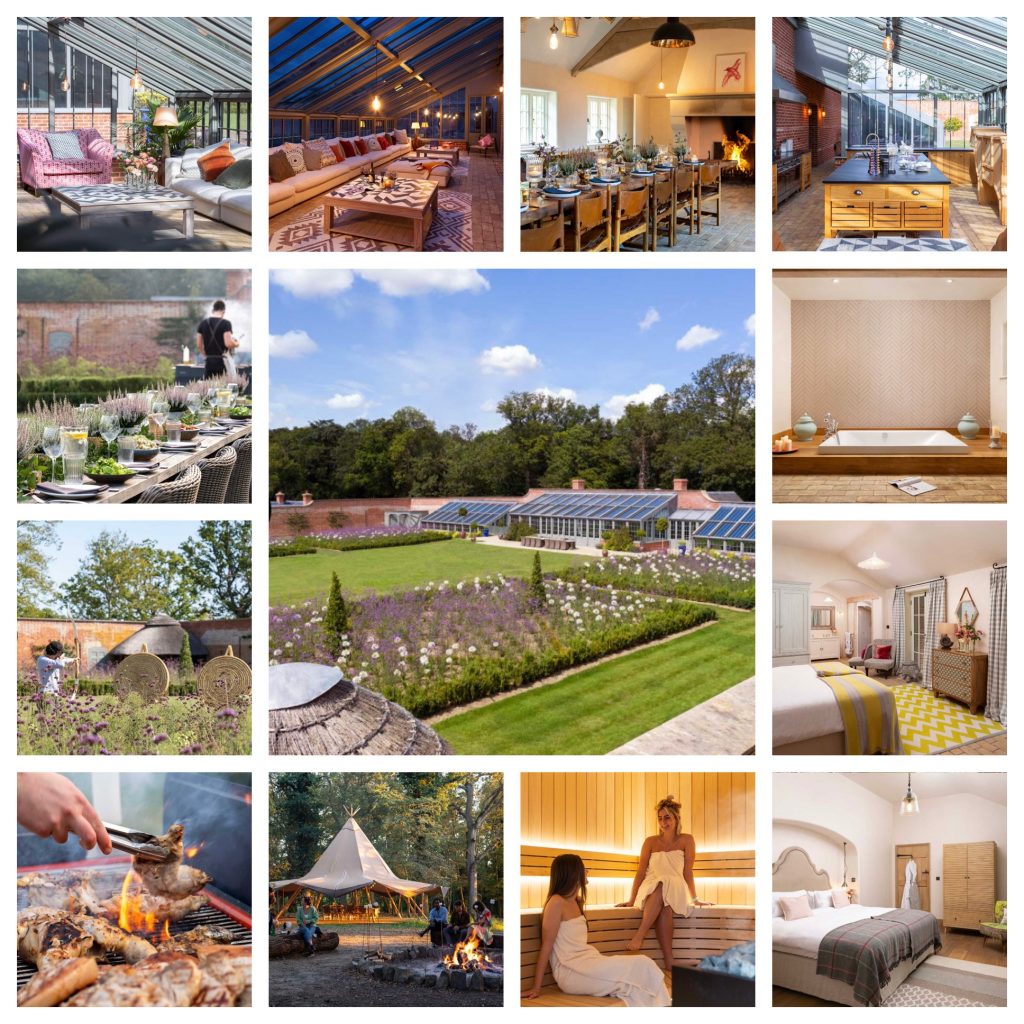 CHAPEL BARN
For those looking for laid back luxury, the renovated 15th century barn has the 'wow-factor'. Chapel Barn features floor-to-ceiling Crittall windows leading out onto an enclosed outdoor space, perfect for entertaining and outdoor dining. For those special occasions Chapel Barn features an underground playground featuring cinema, gym, and indoor pool.
18 Bedrooms
Sleeps 38
18 ensuites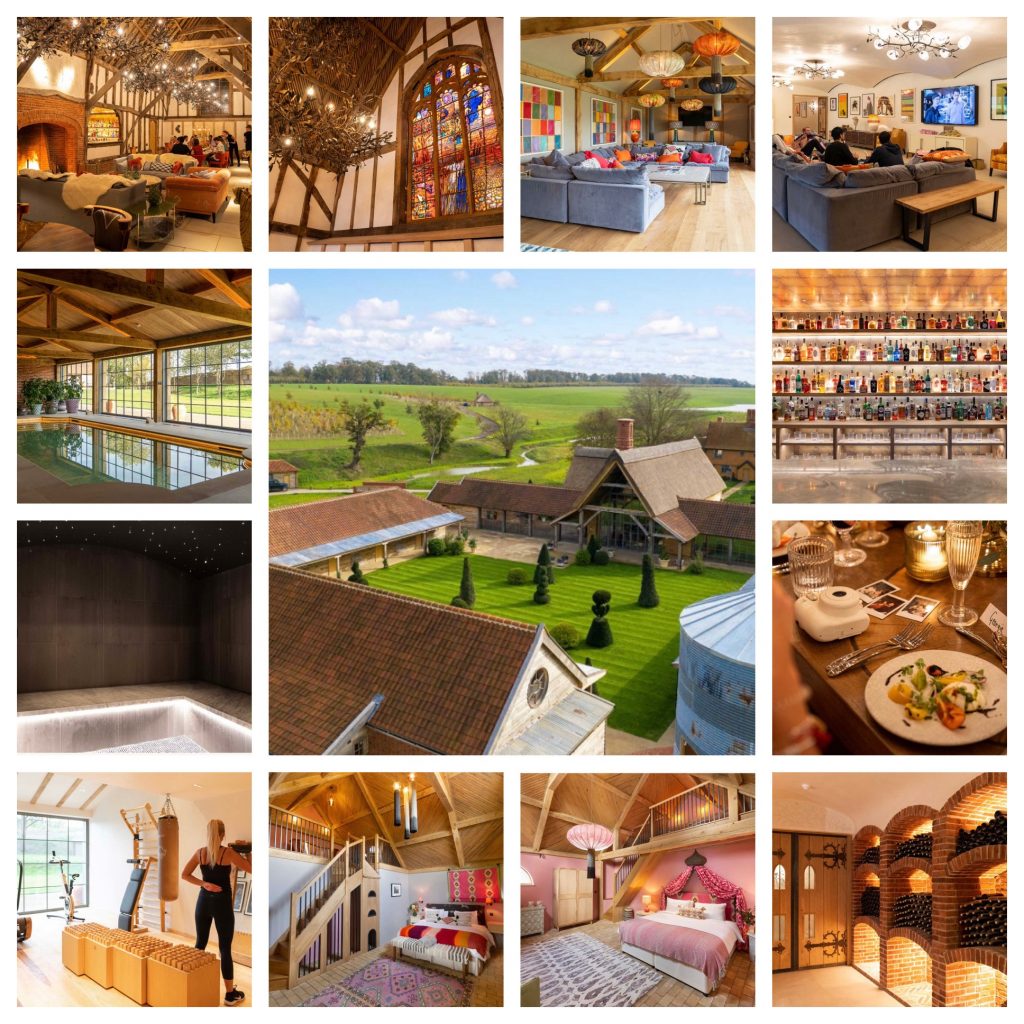 For booking request or any information on the above properties, please contact our travel experts