Rich in culture, and with excellent food and turquoise waters – it's no secret the Greek islands are some of the most beautiful holiday destinations in the Mediterranean, or for that matter, the world. Plus, it looks like it might be a safer option for a chance of sunshine this year. Whether you want to give island hopping a go later this summer, or want to plan for some autumn sun, when rules allow, these are some of the best ones to visit…
Best For… Food
Sifnos
A great option for solo travellers, Sifnos is home to some of the best food in Greece. During the summer months, the island comes alive with food markets and outdoor merchants selling local seafood and sweet treats. Culinary delights aside, the island is dotted with whitewashed houses and chapels, where visitors can appreciate the laidback way of life which is more slow-paced and relaxed than at its neighbouring islands. Sifnos also has several good hiking trails and secluded swimming spots to explore – Vathi Beach is a particular highlight.
There are plenty of stylish holiday homes and villas to choose from.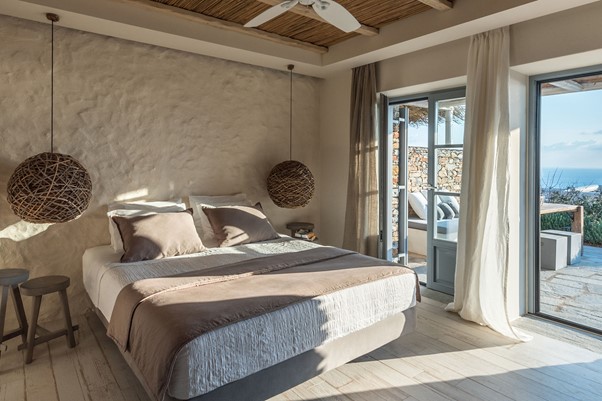 Best For… Low-Key Bliss
Antiparos
Located in the south of the Aegean, Antiparos is one of the lesser-known Greek islands but it's one of our top choices this year. An ideal option if you want to escape the crowds and enjoy a laidback holiday, Antiparos has all the beauty of its neighbouring islands, without the fuss. The island is famous for its beaches which have some great swimming spots with crystal clear waters – Psaralyki Beach is a particular highlight. Visitors should also head to the Cave of Antiparos and the charming village of Antiparos Town for a bit of culture.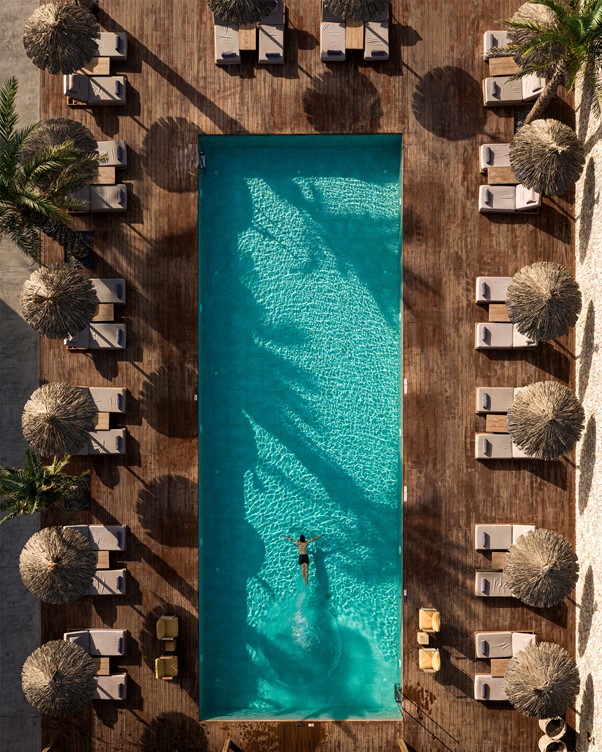 Best For… A Long Weekend
Kos
Home to some of the most picturesque beaches in Greece, Kos is great for a long weekend. Ideal in the summer but equally beautiful in the autumn, the island is home to lush valleys and Dikeos – a rugged mountain range well worth exploring. Head to Kos Town for food markets, ancient Greek ruins, a towering medieval castle and plenty of good restaurants – Pote Tin Kyriaki is a lovely traditional place which serves delicious seafood. Mastihari Beach is best for families, while Paradise Beach is 12km of white-sand bliss. The thermal springs at Agios Fokas, where visitors can bathe in the sea-pool, is also not to be missed.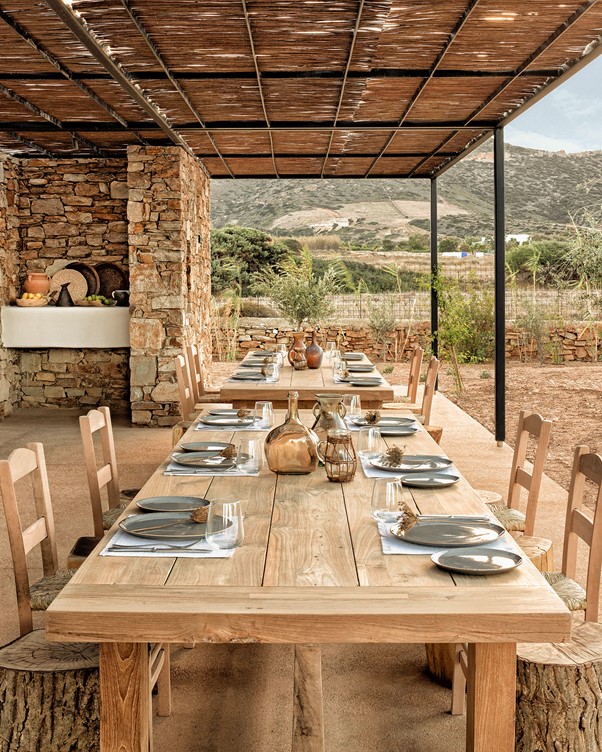 Best For… Total Relaxation
Skiathos
If lounging on the beach with a good book is your idea of bliss, head to Skiathos. Home to some of the Aegean's most beautiful beaches, the island is a great choice for a relaxed trip. Don't miss Skiathos' ancient monasteries and tucked-away churches – the Monastery of Panagia Evangelistria about 5km north of Skiathos Town, is surrounded by lush greenery and is well worth a visit. A day out can also be spent hiking along the forested trails in the Koukounaries, before stopping off at one of the many beautiful beaches on route.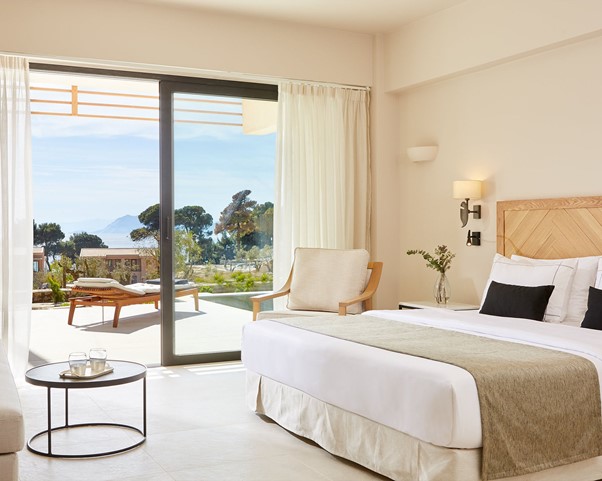 Best For… Families
Crete
For something the whole family can enjoy, head to Crete in southern Greece. The largest island in the region has a rich history, as well as a buzzy food scene, long white-sand beaches and charming villages tucked away in the hills and mountains. There are several ancient ruins to see, including the Palace of Knossos, Gortyna (a Neolithic archaeological site), Zakros Palace and Lissos – 3km of ruins along the coast. Elafonisi, a pink-white sand beach is a must visit, as is the Melidoni Cave. Another highlight is the food – opt for fresh seafood with plenty of Cretan olive oil.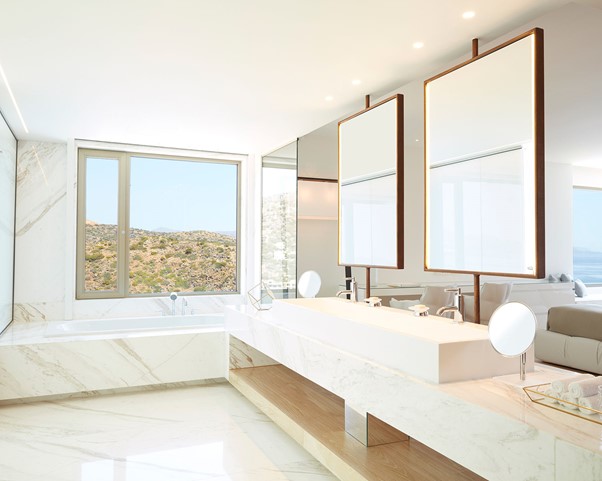 Best For… Luxe Parties
Mykonos
Known for being one of the most stylish and exclusive party islands in the Med, bookmark Mykonos for your next girls' trip. Full of glitz and glamour, there are plenty of cool restaurants, bars and beach clubs to visit, but Principote Beach Club is a the ultimate way to spend the day relaxing by the pool with a drink (or two) in hand. If you want to avoid the crowds, skip high season and head to the island in September or October where temperatures hover around a comfortable 25°C. The island is fairly small, so you can see the best sites in a week, including Elia Beach, Paraga Beach and the famous Panagia Paraportiani Church.
Best For… Sun, Sea & Sand
Kefalonia
The biggest Greek island in the Ionian, Kefalonia is renowned for its landscape and delicious food. There's a lot to see on the island, so it's best to plan your trip carefully. Antisamos, Lourdas, and Skala are some of the best beaches, while Fiscardo, Assos and Argostoli are the must-see villages. Myrtos Beach is also not to be missed – regarded as one of the best beaches in Greece its electric-blue waters and white-pebbles are beautiful. In terms of food, you're spoilt for choice with plenty of beachside restaurants and local delis to choose from. Kiani Akti serves great seafood, while Tassisa in the north is a lovely spot for a romantic dinner.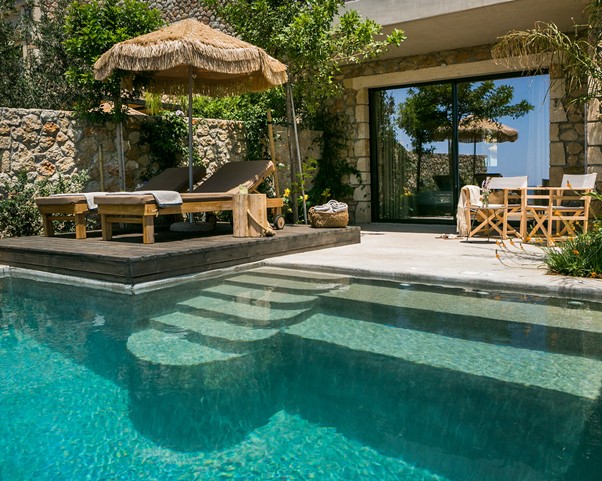 Best For… Pure Luxury
Santorini
A firm favourite with honeymooners and those after a luxurious getaway, booking a trip to Santorini is always a good idea. As one of the Cyclades islands in the Aegean Sea, whitewashed buildings and beautiful ocean views have made the island one of the standout spots in Greece. Aside from walking along the beautiful mile-long beaches and exploring its famous narrow streets, visitors should visit one of the many vineyards, take a caldera cruise, and visit Nea Kameni and Palia Kameni to see hot springs. If you visit one top restaurant during your stay, make it Selene for an authentic Greek meal.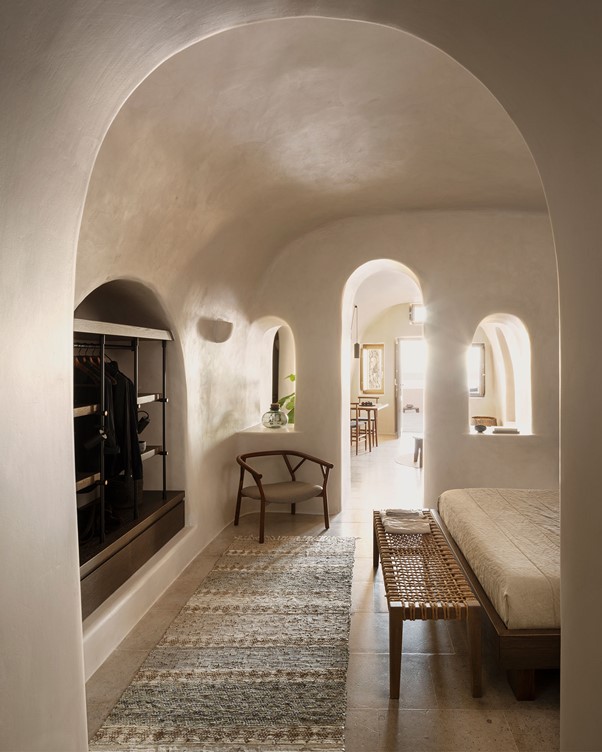 Best For… Outdoor Adventures
Serifos
With steep mountains and a rugged coastline, Serifos was made for lovers of the outdoors. Large parts of the island are uninhabited and have been able to grow wild, so the remote location is ideal for hiking, climbing, mountain biking and diving. There are also several beaches to explore, including Livadi Beach which has crystal clear waters. Kali's in the south of the island serves great seafood, while Metalleio nearby is renowned for its ice-cream.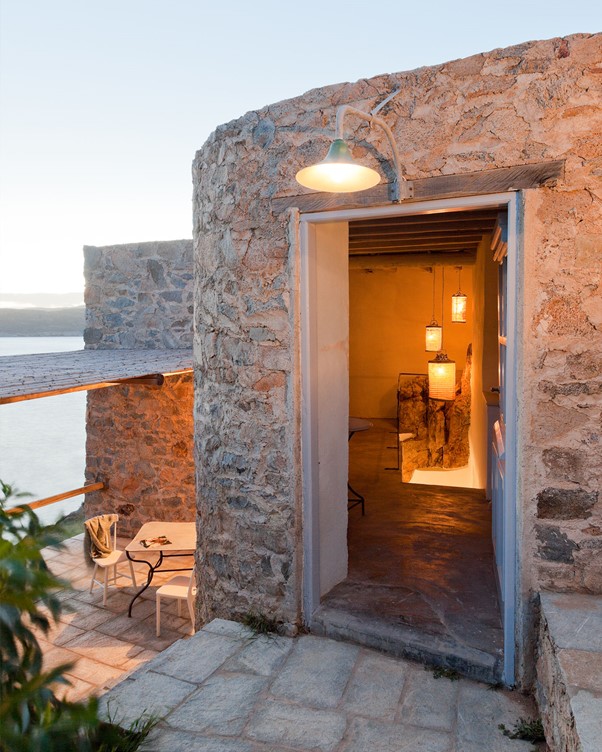 For more information on these islands or for bookings, please contact our travel managers.