It's no secret that the Regent Seven Seas Cruises fleet includes some of the most luxurious ships in the world. And they're ready to make waves for the 2022/23 cruise season.
Docking in Kotka, you would be forgiven for thinking you had arrived in Russia. The town is, after all, only around 100 kilometres across the water from St. Petersburg, and its dramatic Lutheran cathedral is not dissimilar to colourful St Basil's, holding court in Moscow's Red Square.
You alight the ship to be greeted by your guide, ready to escort you around for a day of sightseeing. Perhaps to take in the Merikeskus Vellamo, a museum detailing the region's seafaring history, housed in a dramatic steel-and-glass building. Or to glimpse the stunning fjords that envelop the town with natural drama. Welcome to Finland, and to one of Regent Seven Seas' newest ports.
This culture-driven town in the country's south, overlooking the Gulf of Finland, is one of 17 destinations set to debut on Regent Seven Seas' cruise voyages for 2022/23. And it's in good company, alongside the likes of Killybegs in Ireland, Monterey in California, Beppu in Japan and Gili Mas (Lombok) in Indonesia. The hardest decision you have to make is which itinerary to choose – there are 148 available across the season, in addition to five Grand Voyages of 61 days or more. Perhaps an easier place to start is with the ship.
A splendid way to travel
It's hard to look past the newest ship in the Regent fleet: the lavish Seven Seas Splendor. With space for just 750 guests, Splendor made her maiden voyage earlier this year, setting the bar high for future cruise-line launches. The extent of the on-board luxuries is mindboggling: all-balcony suites, guaranteeing unbroken views over the ocean and colourful villages you pass; walk-in wardrobes and marbled bathrooms; indulgent L'Occitane amenities. Venture into public spaces to ogle a collection of more than 300 commissioned artworks, decorating spaces that unite sweeping staircases, Czech marble and chandeliers.
The other standout luxury is the all-inclusive nature of your voyage, from meals and drinks in the seven specialty restaurants and bars to pre-paid gratuities, Wi-Fi, valet laundry and even unlimited shore excursions. Which means you can sashay off the ship in Kotka, or any number of ports, and be met that chauffer to explore some of the world's most beguiling destinations.
Book Splendor's 'Charming Windmills to Fine Chocolates' itinerary (departing 26 July 2022), and your cruise will be bookended by stays in St. Petersburg, with northern Europe's fairytale countryside, Norway's stunning coastline and historic Baltic cities in between. When winter descends, the ship – dubbed 'luxury perfected' – cruises south toward the Caribbean, taking in the region's palm-laced islands and powdery beaches at a leisurely pace, perhaps before journeying along the Panama Canal.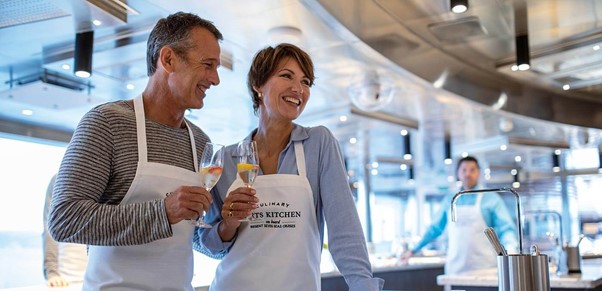 An incentive to explore
Seven Seas Explorer will also begin her season in the Mediterranean, taking in blissful Greek islands, colourful Turkish ports, the Baltic Sea and the Holy Land. From here, she heads south toward Dubai and the Gulf Coast, preparing to journey toward Asia for the 'Ancient Temples & Sacred Sites' itinerary (departing 14 March 2022). Seeing Japan during sakura (cherry blossom season) is a rare treat, with the ship making a maiden call in Beppu and also stopping in Kyoto with some itineraries with overnight stays allowing for more immersive exploration.
If time is on your side, the 73-night 'Grand Spice Route Quest' (departing 31 October 2022) offers an intoxicating taste of Europe, Asia and Oceania, visiting Jerusalem and Luxor, lingering in Thailand, Malaysia, Singapore and Indonesia, then journeying south to explore the waters between Australia and New Zealand – she arrives in Sydney just in time for New Year's Eve, which means you can end your journey with a bang.
This grande dame will begin the 2022/23 season in Miami, before exploring the Caribbean then sailing north around the Canadian coast into Greenland, the British Isles and Western Europe. Moving back to the US, she journeys south to take guests on a 25-night Amazon cruise.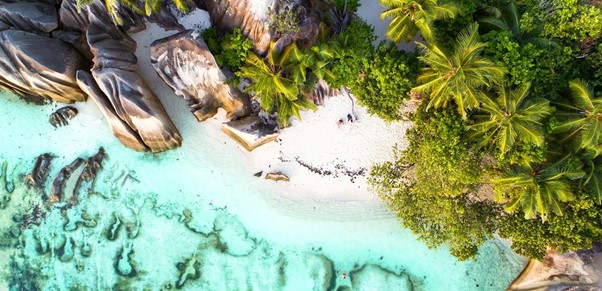 Voyager of a lifetime
Seven Seas Voyager will similarly spend some of the 2022/23 season in Europe, cruising the Mediterranean before journeying toward Splendor in Northern Europe. In addition to unexpected stops around the British Isles – think five calls to Ireland, plus Portland, Liverpool, England and Wales – the ship's star itinerary is the 'Historic Sites & Crossroads' (departing 12 October 2022), taking you on a voyage through Europe's historic civilisations, visiting significant sights and attractions in Greece, Italy and Turkey.
For the remainder of the 2022 season, Voyager will take guests to unexplored ports around Africa, including along the west coast, before journeying to Rio de Janeiro to begin her South American itineraries.
For more information or booking requests, please contact our travel experts.