From stunning seascapes to the uninterrupted wilds of the bush, expansive deserts to ice-capped mountains, Africa's diverse landscapes, wildlife and culture are indescribable. But choosing where to base yourself is no easy task – there are a wealth of luxury healthy holiday destinations and resorts on offer on this vast continent. In need of a little inspiration? These are the best luxury wellness retreats in Africa for incredible fitness, yoga, spa and adventure retreats like no other. Visit luxury eco-lodges in the desert, spot wildlife on the savannahs, and immerse yourself in traditional spa therapies in the city with these unique wellness resorts.
Shanti Maurice, Mauritius
An oasis in the Indian Ocean on the island nation of Mauritius, this award-winning wellness resort offers programmes with an Ayurvedic focus: yoga, spa, sleep, detox, meditation, and weight management. The water-facing suites and villas at Shanti Maurice have their own private pools and terraces, while the in-house restaurants offer a taste of traditional Mauritian home cooking as well as international dishes, all with a wellness spin. Guests can unwind in the spa, which uses a mix of ancient healing modalities and modern innovation: hydrotherapy, fusion massages and Watsu treatments are all available for the ultimate relaxing escape, making it one of the best luxury wellness retreats in Africa.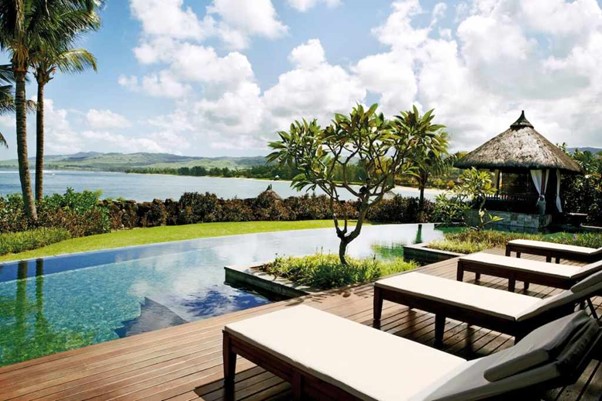 Six Senses Zil Payson, Seychelles
Located on an idyllic, remote beachfront on ​Félicité Island in Seychelles, Six Senses Zil Payson offers next-level luxury. Surrounded by tropical gardens and panoramic ocean views, each villa has its own private infinity pool and butler service to make your stay as relaxed as possible. The signature Six Senses retreats—yoga, detox, fitness and sleep—are all available, though guests can also opt for an a la carte wellness stay rather than a dedicated programme. Hiking, water sports, and trips to the nearby UNESCO Vallée de Mai nature reserve are some of the more unique activities available, while the spa, and yoga and meditation classes offer a more traditional wellness experience.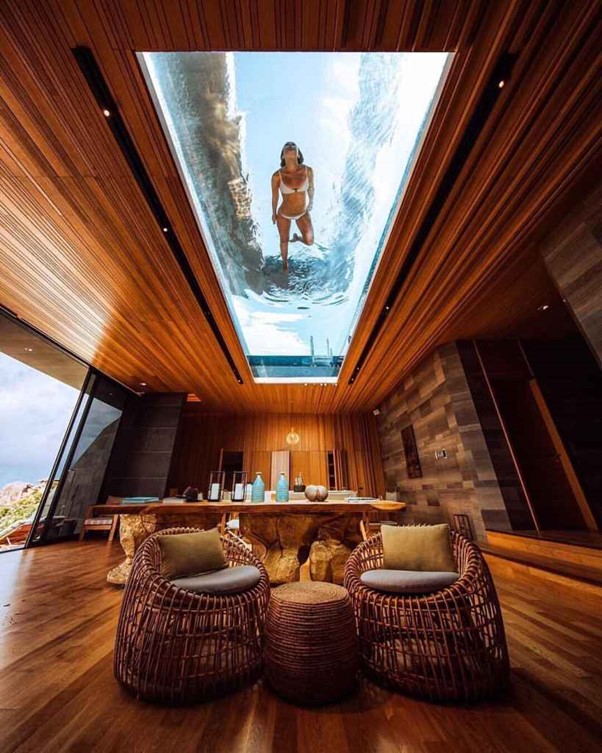 Bushmans Kloof, South Africa
This wilderness reserve is the embodiment of laidback luxury. Situated in the foothills of the Cederberg mountains on South Africa's west coast, the resort is surrounded by natural formations and landscapes that date back more than 10,000 years. While the surrounding scenery is guaranteed to kick start the relaxation process, the resort's award-winning spa will take care of the rest. Drawing on traditional holistic healing philosophies, spa ingredients are derived from local natural ingredients including rooibos and baobab tree oil, while a state of the art fitness centre and crystal steam room is also available to access at your leisure. Outdoor excursions ranging from mountain biking, hiking and kayaking can be arranged upon request.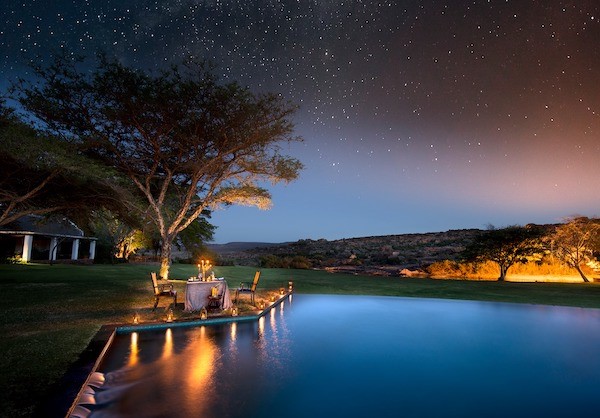 Paradis Plage, Morocco
Located on the stunning Agadir coast in Morocco, Paradis Plage is a destination resort for yoga and surf. This is an ideal destination for anyone looking to benefit from time spent outdoors: with 340 days of sunshine a year, there's no bad time to visit. Pro surfers or novices looking to hang ten will find themselves hard-pressed to leave the surf, while the pristine golden sand of the beach offers the perfect place for a little rest and relaxation. The resort offers nutritional organic cuisine and its eco-spa uses ingredients derived from natural local ingredients.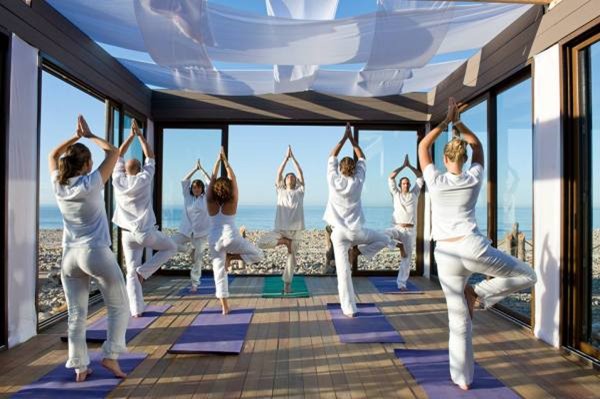 Finch Hatton, Kenya
Boasting one of the largest bush spas in East Africa, this luxury Kenyan spa safari is one of the top luxury wellness retreats in Africa. When guests aren't spotting wildlife on game drives, the five-star tented camp provides guests with plenty of opportunities to unwind or workout with infinity pools, gyms, air-conditioned spa facilities, and stunning yoga pavilions with panoramic views across the Chyulu Hills of Tsavo West National Park.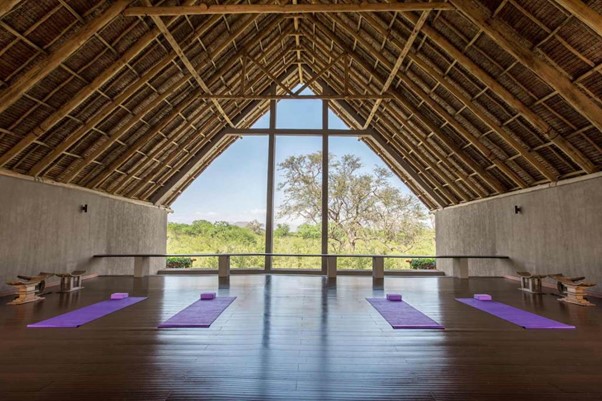 Beyond Sossusvlei Desert Lodge, Namibia
Beyond has a plethora of resorts across the African continent, but perhaps the most unique is the Sossusvlei Desert Lodge in Namibia, located on nearly 13,000 hectares of the world's oldest living desert. With just private 10 suites, this exclusive eco-conscious resort provides the opportunity for unique experiences like desert hiking, helicopter or hot air balloon excursions, and stargazing with a state of the art telescope and guided by the in-house astronomer, all designed for guests to enjoy the awe-inspiring landscape. The on-site wellness amenities include a gym and spa, and suites include a retractable skylight over the bed and 180º desert views from the glass rain shower.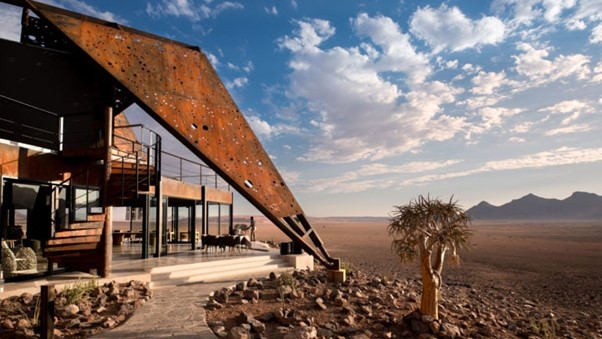 Temenos, South Africa
Nestled in the heart of McGregor village in the western cape of South Africa, Temenos is a healing wellness resort and spa and the perfect destination for independent travellers. The original property—an old farmhouse and stables—date back to the 19th century. Its accommodation options include boutique cottages, a hermitage and self-catered residences for those looking for an added element of privacy. On-site activities include daily yoga and meditation, guided walks and a wide range of healing spa therapies. The resort also offers specific retreats throughout the year, ranging from creative and arts-focused weeklong experiences to packages that focus on embracing the art of wellbeing.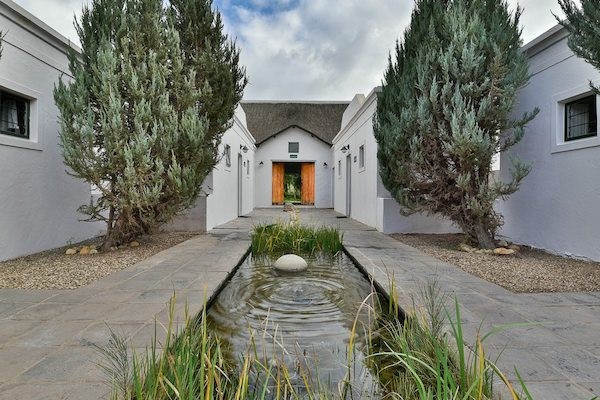 Four Seasons Serengeti, Tanzania
Located on the expansive plains of the Serengeti, this luxury wellness retreat offers guests an immersive experience in one of the world's most famous national parks. Home to the 'Big Five' (lion, leopard, buffalo, elephants, and rhinos), the Serengeti is renowned for its epic animal migrations, the largest in the world. Perched beside a watering hole, guests at the Four Seasons Serengeti can watch animals in nature from their infinity pool, with a champagne breakfast in a hot air balloon, or up-close on a game drive. Once the sun sets, the spa is there to massage and pamper you back to your best self, so you can while away the hours under a starlit sky. Packages include all meals, accommodation, and access to resort amenities.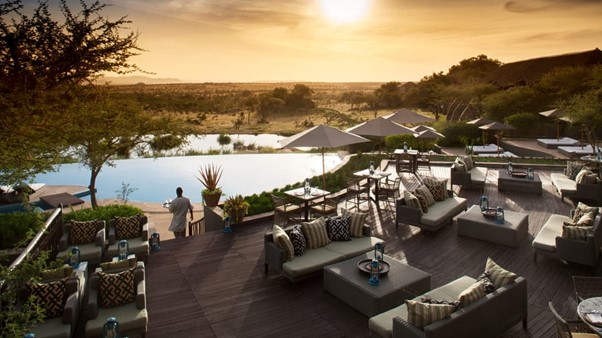 Belmond Savute Elephant Lodge, Botswana
From stargazing to elephant spotting, Belmond's Botswana lodge is a world away. The remote eco-luxury camp is a rare gem in Botswana's first national park, which also happens to be home to one of the biggest elephant populations on Earth: around 50,000 of them. Guests will stay in glamorous tents or luxurious stilted lodges, kitted out with all the modern amenities you'd expect in a cosmopolitan five-star hotel, and can unwind after a long day of wildlife safaris in the spa.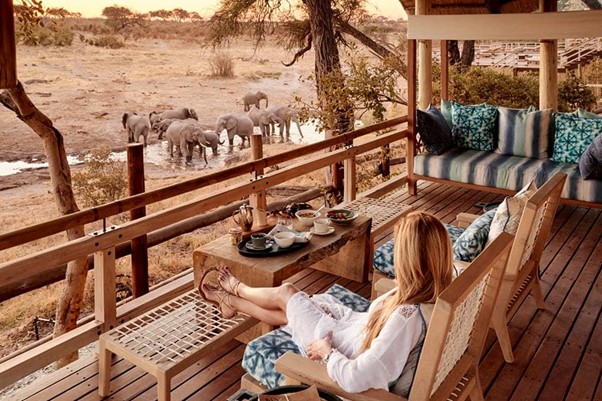 El Fenn, Morocco
With the heady scent of spices and the vibrancy of the souks, Marrakech is the perfect place for wellness travellers in search of a revitalising healing holiday. And while there are countless luxury resorts throughout the city, none are like El Fenn. Owned by Richard Branson's sister, the 28-room boutique hotel boasts three pools (two made of marble and one on the rooftop overlooking the Atlas Mountains), as well as a traditional hammam bath. Its spa uses local ingredients including the popular all-healing argan oil, while the hotel also offers active adventurers personalised jogging tours around the medina and hiking trips to the Atlas Mountains.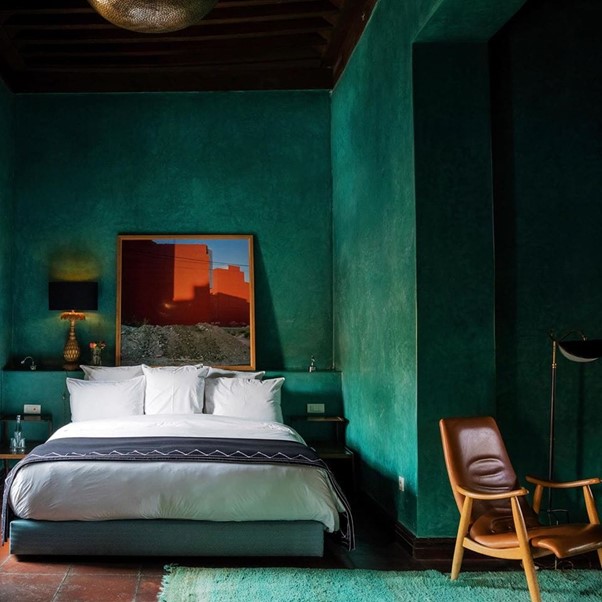 For more information on the above retreats or for booking, please contact our wellbeing expert team.