Gyms, yoga studios and personal trainers across the world are fuelling our desire to stay fit during social isolation by offering online classes and at-home workouts, which strengthen both mind and muscle.
Home workouts. You know the drill by now – and as we have entered a third, long lockdown they are going to be even more important for keeping both mind and body in top condition. But, before you head straight to YouTube for another round of Joe Wicks' PE, allow us to introduce you to London's top gyms, personal trainers and fitness coaches offering virtual classes that promise powerful results. Whether you're looking to feel the burn with Barry's Bootcamp or sculpt with celebrity favourite Bodyism, these are the online fitness classes to try during lockdown 3.0.
Core Collective
Core Collective's studios in Knightsbridge, Kensington and St. John's Wood may be closed, but you can still enjoy Core Collective's ab-crunching classes online even if you're not a member. Live workouts are being hosted on Zoom and customers can also enjoy access to the studio's On Demand library of workouts, including pilates, power yoga and strength classes.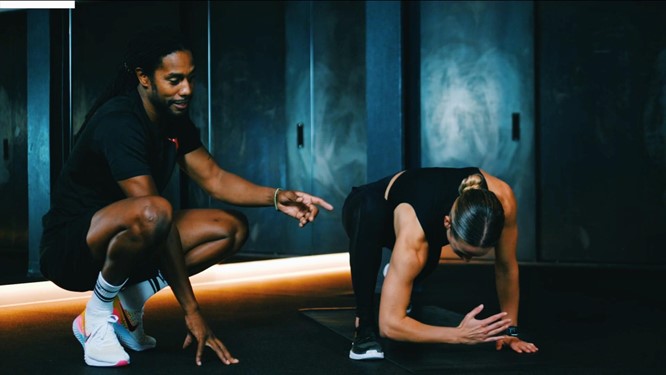 APPI Pilates
While APPI's (the Australian Physiotherapy and Pilates Institute) twin focus on pilates training and physiotherapy means its studios in Hampstead and Wimbledon have been allowed to stay open, for those who feel safer working out at home, its master instructors are offering a series of online classes. Running the gamut from reformer and cardio pilates to special classes for pregnancy and conditioning, each workout is informed by APPI's core mission of helping clients achieve recovery, fitness and strength through safe exercises that work with the body. 
The Louisa Drake Method
Louisa Drake's workouts strengthen your stomach muscles through a core-crunching combination of pilates, yoga and barre. Her low-impact, sequencing exercises can also be broken down into bite-sized workouts, for head-to-toe body conditioning and a calm state of mind.
Peter Gaffney Personal Training
Designed for high flyers without time to waste on personal training sessions that don't get results, Peter Gaffney's fleet of mobile trainers have turned their focus to virtual sessions to keep clients motivated during lockdown. PGPT's 12-week online course is split into four phases: body appraisal and audit, metabolism stimulation, strength physique training and optimal energy positioning. Taking in nutrition and recovery, as well as exercise, this is the ideal option for those looking to step out of lockdown with their lives transformed.
Bodyism
Notting Hill's chic Bodyism gym, popular with Rosie Huntington-Whiteley and Emilia Wickstead, has launched an online membership offering. While you no longer have access to the sleek Bodyism studios and café, you can join daily live classes or sample more than 200 pre-recorded sessions including pilates, yoga and meditation, led by the studio's esteemed team of 'bodies'. These sculpting routines are ideal for tight quarters, requiring little more than a mat.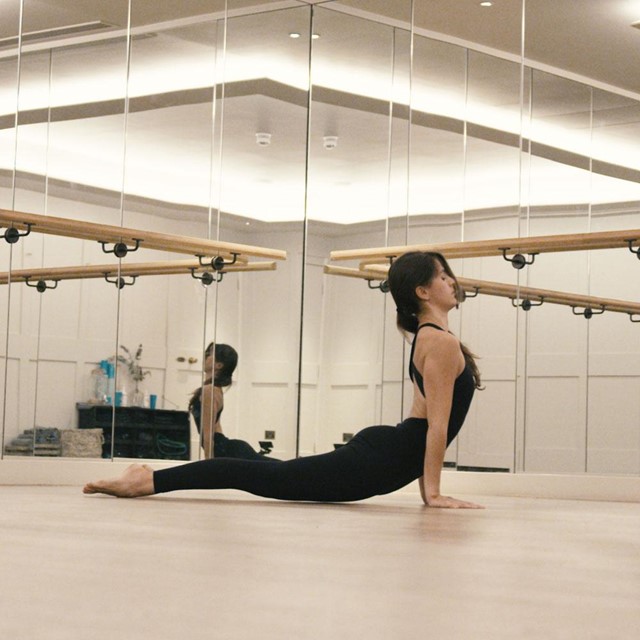 BLOK
East London's coolest boutique gym BLOK launched an on-demand streaming service during the first lockdown, offering everything from HIIT and boxing to barre and pilates. You can also join live classes, led by BLOK's teams in both London and Manchester. Its playlists, available on Spotify, transcend home workouts and offer the perfect background beat while working from home.
Hotpod Yoga
The inflatable purple cocoon may be gone, but you can still enjoy Hotpod Yoga's guided classes online. Instructors encourage you to boil a kettle to create heat, as you work through a series of vinyasa flow sequences that are designed to stretch and strengthen the body while resting your mind.
1Rebel
1Rebel is screening a multitude of calorie-torching workouts online, which you can sample at any hour of the day via its 1Rebel TV membership. Squat, lunge and strengthen your plank from the comfort of your living room, with online videos that also focus on weight training and improving your outdoor running technique. The diversity will have you hooked.
Barry's Bootcamp
It's hard to imagine the renowned Barry's Bootcamp burn without red lighting and a pumping soundtrack, but London's toughest gym has taken its high-intensity regime online. Workouts are live-streaming on Instagram from instructors across the world, combining energetic floor exercises with outdoor running. 
Premier Global NASM training courses
Been bitten by the fitness bug during lockdown and ready to take your hobby to the next level? Premier Global NASM personal training courses offers online courses in gym instruction, personal training and nutrition so you can step out of lockdown 3.0 with a new career waiting for you.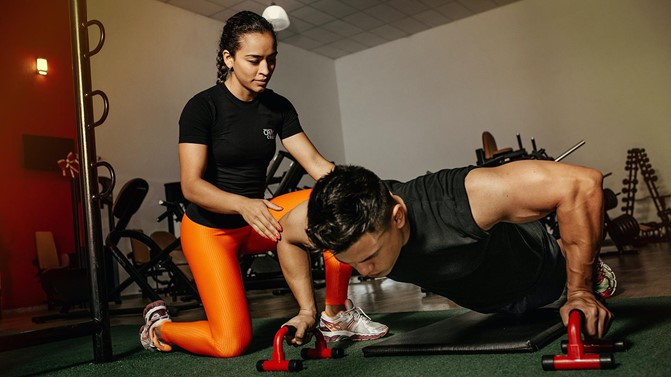 If you wish further information on the above personal trainers and fitness coaches/classes, please contact our wellbeing managers.